Kylo Ren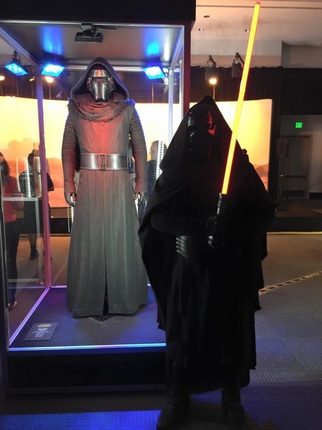 It all started before there was really not much known about him. But I knew enough, he would be the next "Vader". So I knew this was something I needed to put together.
By the time he was officially revealed, it was Celebration 7.
​I was ready.
With an old Darth Maul outfit, a new hooded cape (quickly draped across the shoulders) and a new helmet, you can't go wrong.
The helmet could've been much prettier, but there wasn't really much to go on, other than the forehead lines.
---
---
Completeion
Nearly a year has passed since then. The next C2E2 has already come and gone & everything is now completed.
​Who knew back then, I wouldn't need to worry about wearing the helmet at all times?

Gallery
---