About Sithcamaro
---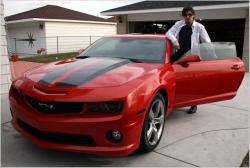 Toby Markham is a striving artist/entertainer from Chicago, with way too much time on his hands.

I have always had a flare for the arts, be it acting, drawing, design, sculpting or costumes. It wasn't until 1996 that I fully plunged into costume making, and I've not looked back since. Having never taken one sewing lesson in my life, I took an old sewing machine and some fabric and began to teach myself to sew. Using old clothing as a bit of a guide, I started to learn the ins and outs while finding my own personal tactics to re-create what I was looking at.

My costuming career began with all things Star Wars, and my favorite character of all time: Darth Vader. Soon after I went into making a Boba Fett, then acquiring a full set of Stormtrooper armor. By the time I was able to assemble a few background characters, the door flung open with the release of the Star Wars prequels. With fresh faces and new costumes, I continued on with Darth Maul, Jango Fett and Anakin Skywalker.

After years of nothing but Star Wars, it was time for me to break from my shell. Other than Sauron of Lord of the Rings fame, a string of Johnny Depp characters stepped forth from my sewing machine, further paving the way to greater things.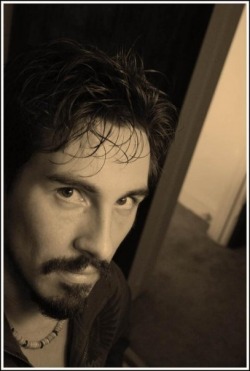 Having learned basic sewing, leatherworking, metalworking, sculptng/casting and numerous other skills along the way, I continue to learn new things each day. There is no telling what the future might bring. But whatever it brings, I boldly go forward with the knowledge that there is yet to be a costume that has stumped me.